Time to take a look back into this day in rock history: November 10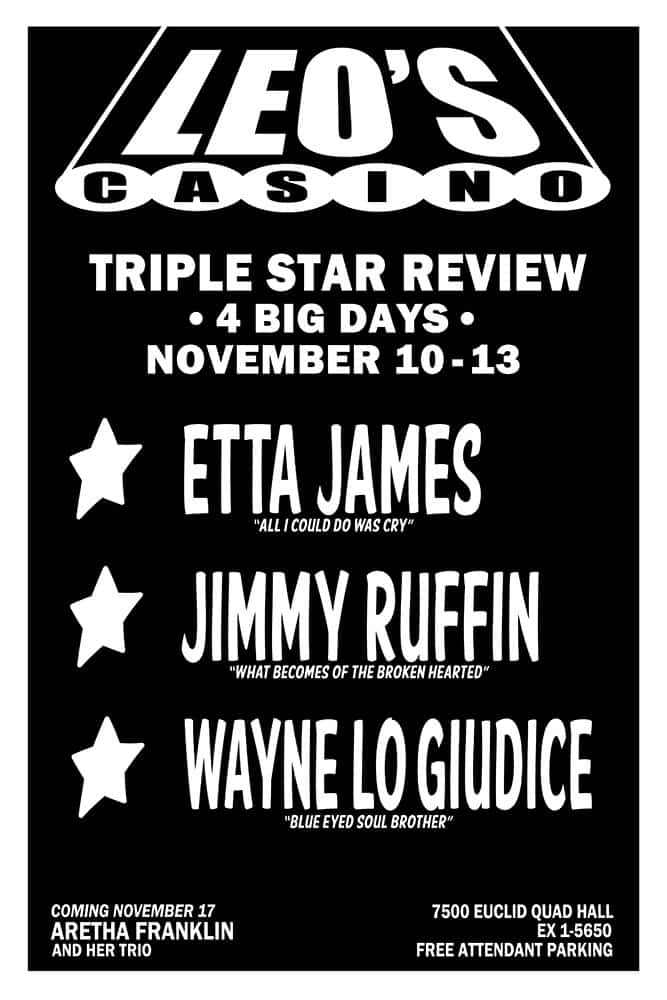 1966
The legendary Leo's Casino in Cleveland brought together black and audiences in an era when racial strife was rampant.  Etta James and others showed that music is the universal language.  This bill was shared by another Rock and Roll Hall of Famer, Jimmy Ruffin.
Poster courtesy of
Raw Sugar Studio
1967
Just a year later, the Moody Blues would issue their most requested song, "Nights in White Satin". It came after a two year hiatus from the UK charts, and would remain on the US charts in some form for another two. A bit of trivia about these Rock Hall of Famers: Drummer Graham Edge was once in a band called Gerry Latrine and the Four Flushers with another future Hall of Famer, Roy Wood of the Move and ELO.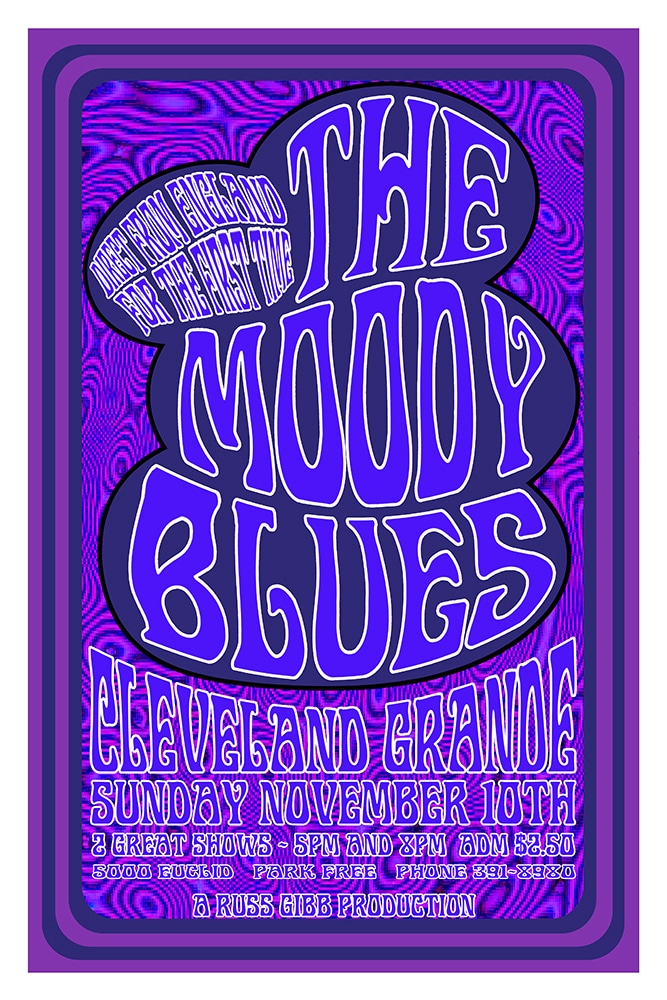 1968
The Moody Blues were still in a state of transition to a more surreal style when they played their 1
968 show at Cleveland's short lived Grande Ballroom (now the site of the Agora).  The Grande was based on the Detroit club of the same name that was the brainchild of legendary Detroit disc jockey and promoter Russ Gibb.
Poster courtesy of
Raw Sugar Studio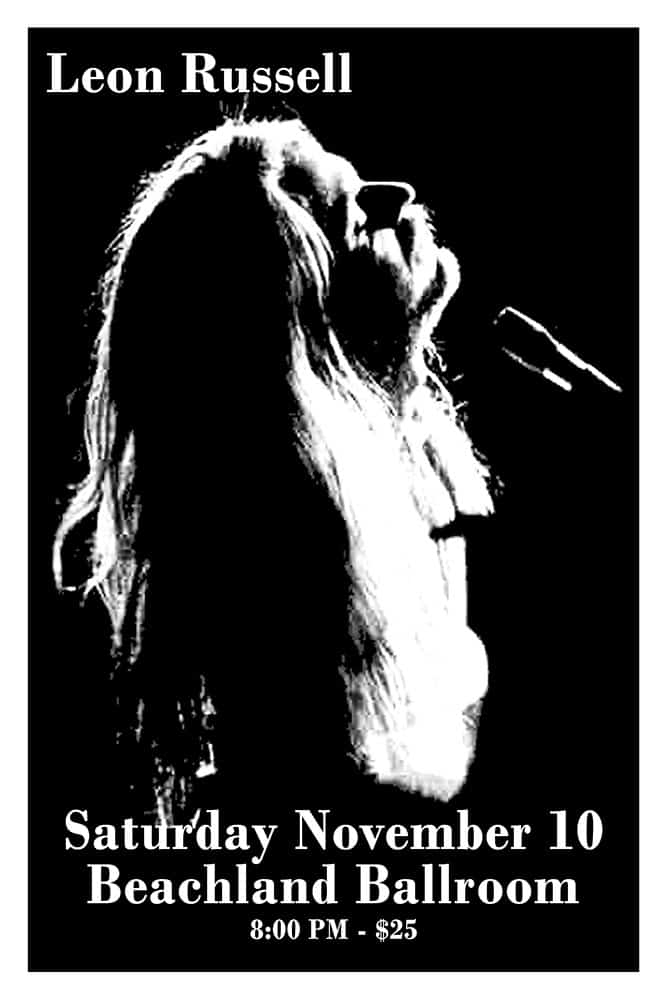 2007
In a career that spanned more than six decades, former session player Leon Russell forged a career that saw him linked to everyone from Bob Dylan, the Beatles and the Stones to Willie Nelson and the Carpenters.  His first TV appearances were on ABC's "Shindig" program. We've also included a look at one of his Beachland Ballroom shows when he had plenty more hair!


Poster courtesy of Raw Sugar Studio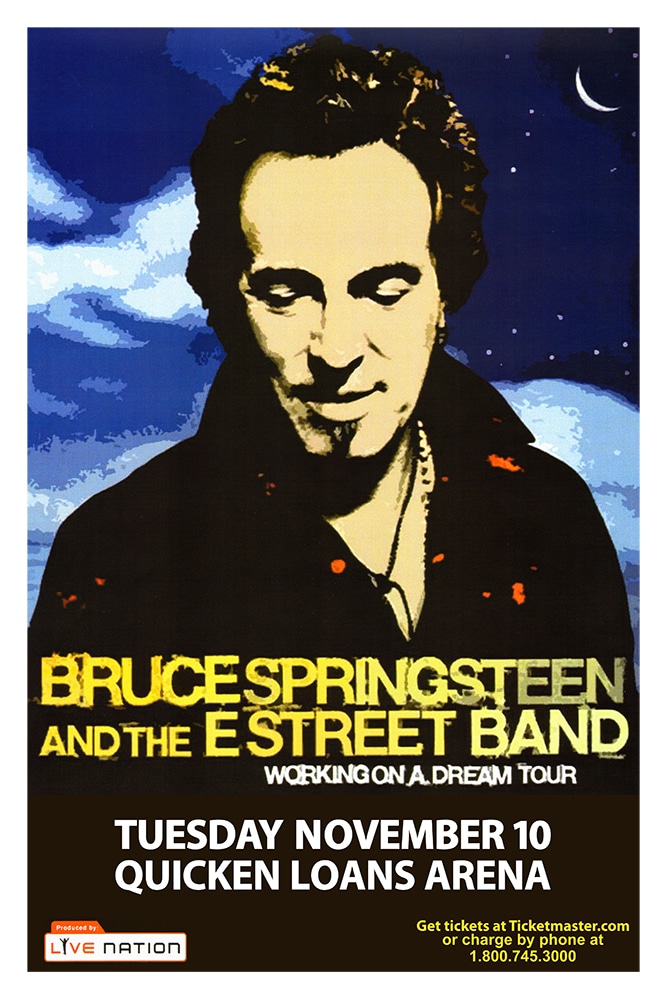 2009
Good grief!  What do you say about Bruce Springsteen that hasn't been said before?  A long time favorite in Northeast Ohio, the Rock and Roll Hall of Famer has played everywhere from clubs to stadiums and isn't slowing down a bit.
Poster courtesy of
Raw Sugar Studio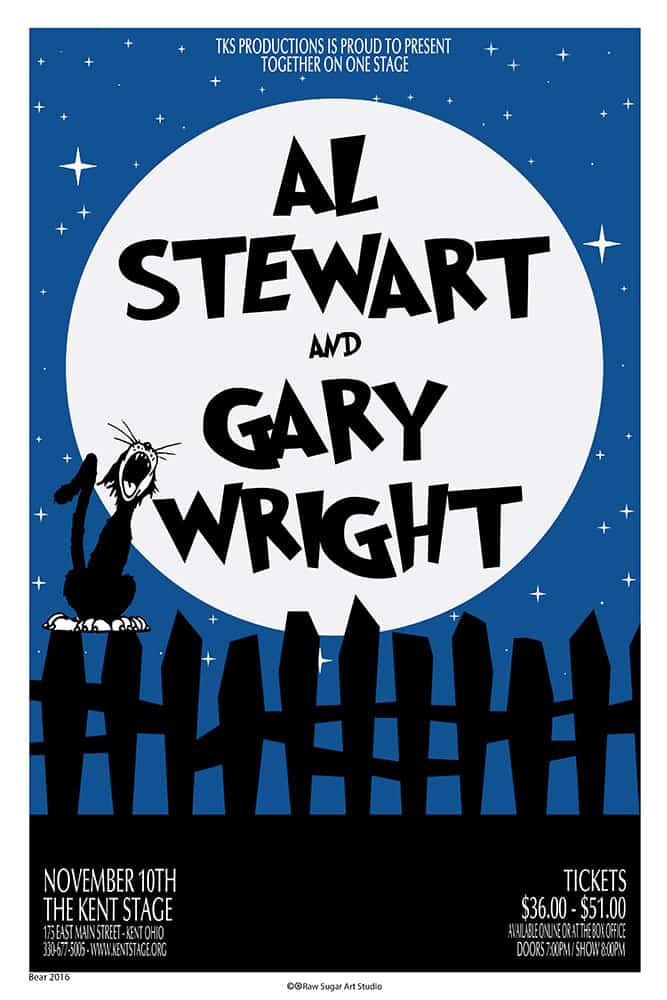 2016
Seventies rock at its best when Gary Wright and Al Stewart joined forces at the Kent Stage.

Poster courtesy of Raw Sugar Studio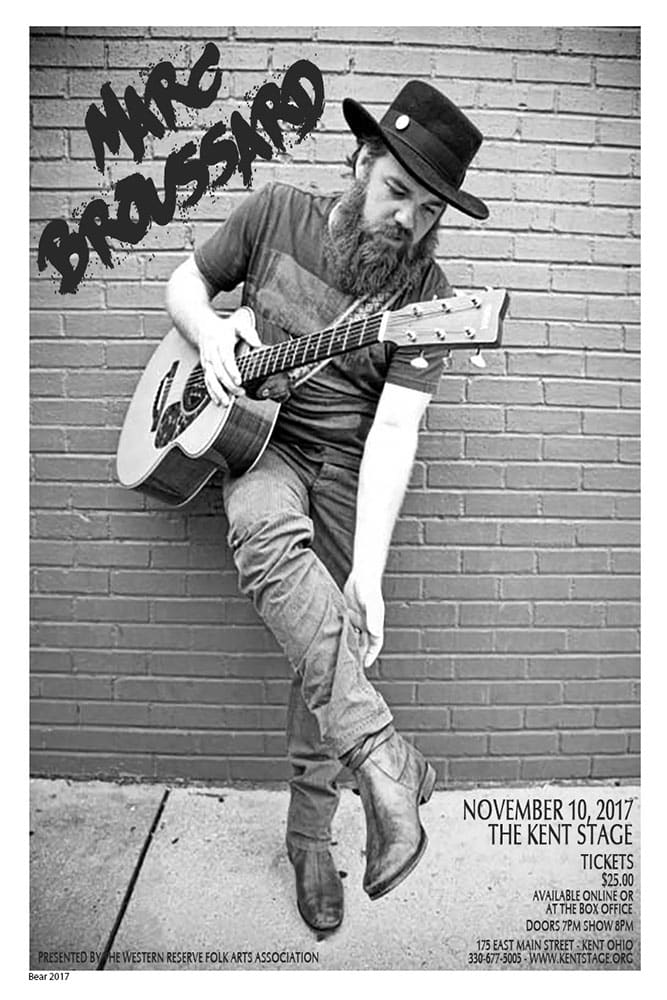 2017
Described as a player with classic r & b and soul influences, Marc Broussard also shows mad guitar skills at his Kent Stage appearances.


Poster courtesy of Raw Sugar Studio