Time to take a look back into this day in rock history: November 20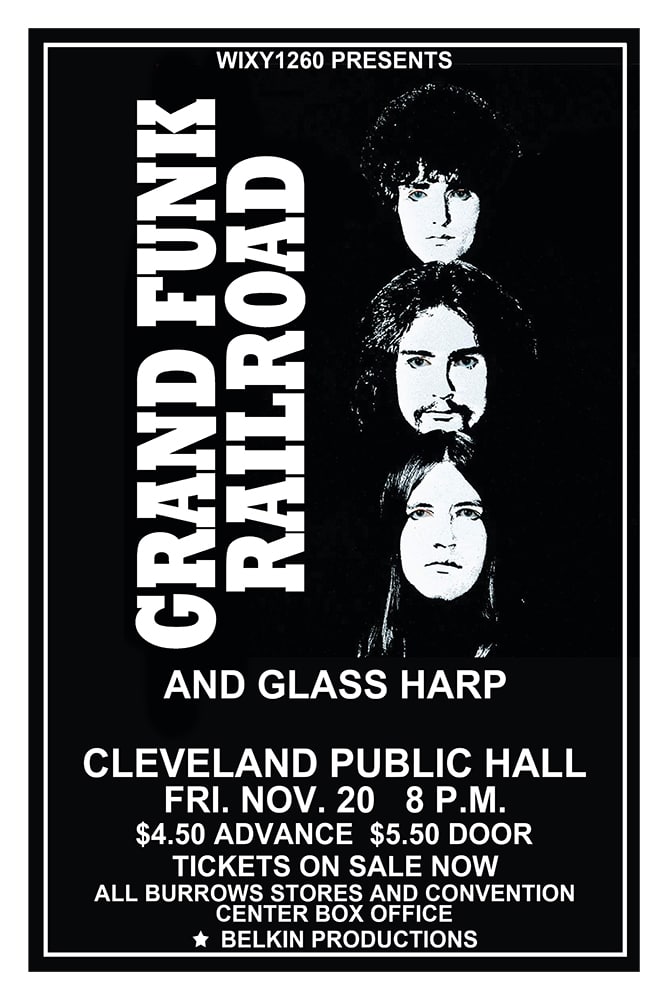 1970
Talk about power trios!  Grand Funk Railroad was at the top of its game in 1970, but the opening act was turning heads with its dynamic sound and stage shows. Glass Harp gave Mark Farner and friends a run for their money on this date in 1970.
Poster courtesy of
Raw Sugar Studio
1973
Keith Moon passes out during a show at San Francisco's Cow Palace on this date and Pete Townshend asks if anyone in the audience can fill in. 19-year old drummer Scott Halpin gets behind the kit for a few songs and does an admirable job. When Halpin died a few years back the obituary read, "One-time drummer for the Who".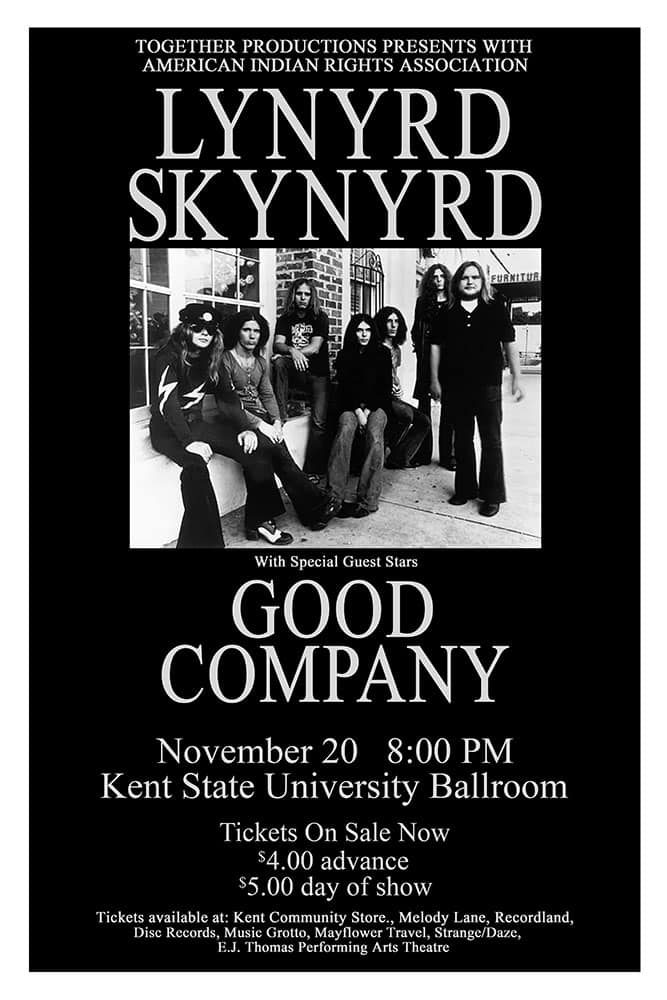 Also on this date, Rock and Roll Hall of Famers Lynyrd Skynyrd debuted a song that would become their anthem on this tour, "Freebird". Kent State audiences were among the first to hear it.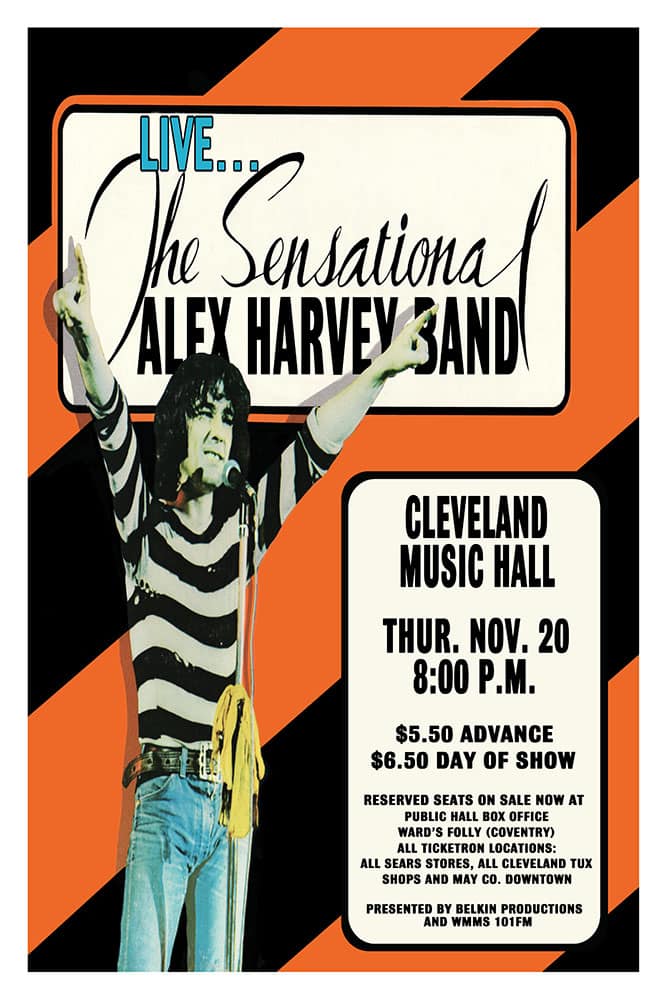 1975
The Sensational Alex Harvey Band played Cleveland Music Hall just days after their Akron Civic gig.
Poster courtesy of
Raw Sugar Studio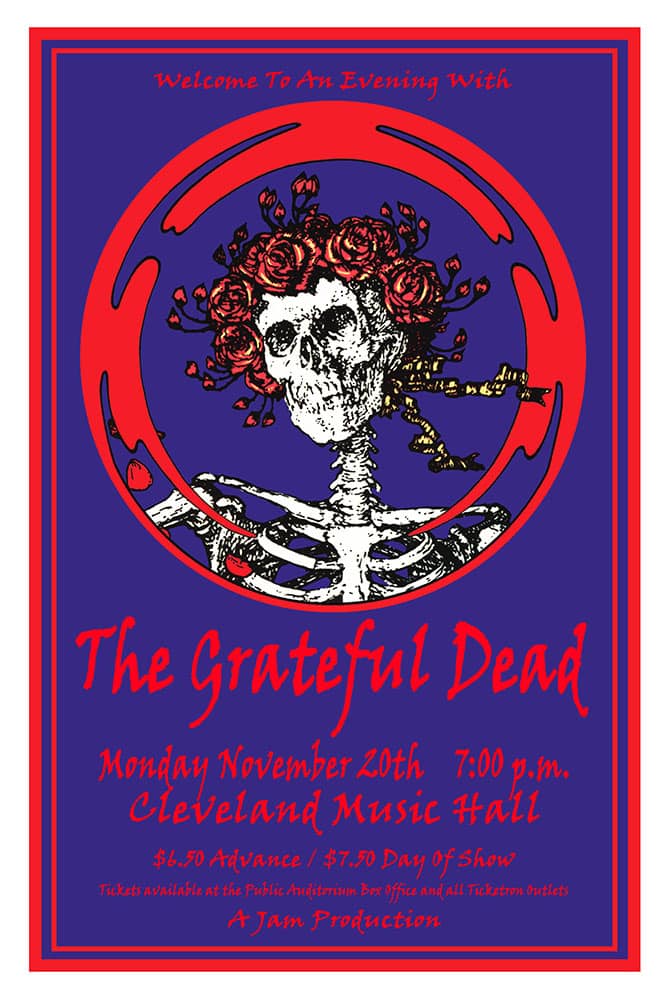 1978
It seems almost unbelievable that the Grateful Dead were playing smaller venues as late as 1978 in Cleveland!
Poster courtesy of
Raw Sugar Studio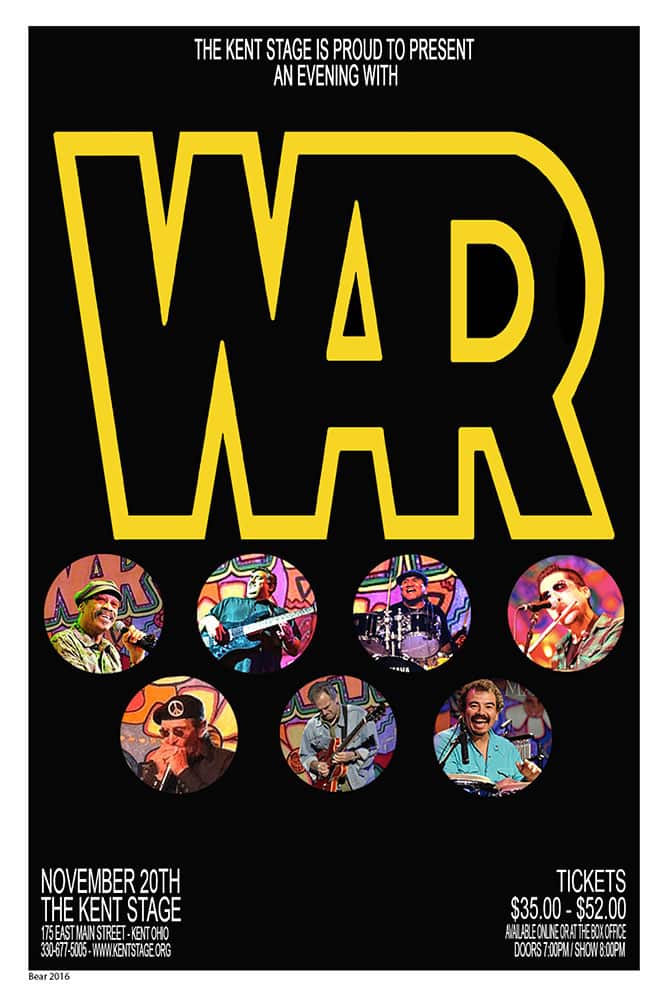 2016
War brought a huge audience hungry for hits on their 2016 tour
Poster courtesy of Raw Sugar Studio
2022
Mat Kearney. Always a favorite at the Kent Stage.
Poster courtesy of
Raw Sugar Studio