Time to take a look back into this day in rock history: September 14
1955
One of Little Richard's biggest hits came out of frustration in the studio.  Things were not going well in New Orleans and during a break, Richard and producer; Bumps Blackwell went to a bar,  the Dew Drop Inn, for lunch. Richard started banging Away at the piano in the bar like mad man, singing a rowdy and lewd version of 'Tutti Frutti.' Back to the studio and with only fifteen minutes left in the session, Richard recorded the song with the phrase, 'a-wop-bop-a-loo-bop-a-lop-bam-boom.'
1968
The first episode of the cartoon series 'The Archies' was aired on Saturday morning TV. The soundtrack included contributions from Ron Dante, Andy Kim, Jeff Barry and others. Don Kirshner, the guy who also gave us the Monkees was in charge of the studio group. In 1969, The Archies started an eight-week run at No.1 chart with "Sugar Sugar" making it the longest running One Hit Wonder in the UK.
1979
The Who's film "Quadrophenia" was released.  The film featured Phil Daniels, Toyah Willcox, Ray Winstone, Michael Elphick and Sting.
2014
A life-size bronze statue of Amy Winehouse was unveiled in Camden, North London by her father, Mitch Winehouse,  He told the crowd she was "in love with Camden". Sculptor Scott Eaton created the statue which features Winehouse's hand on her hip and her trademark beehive hairdo.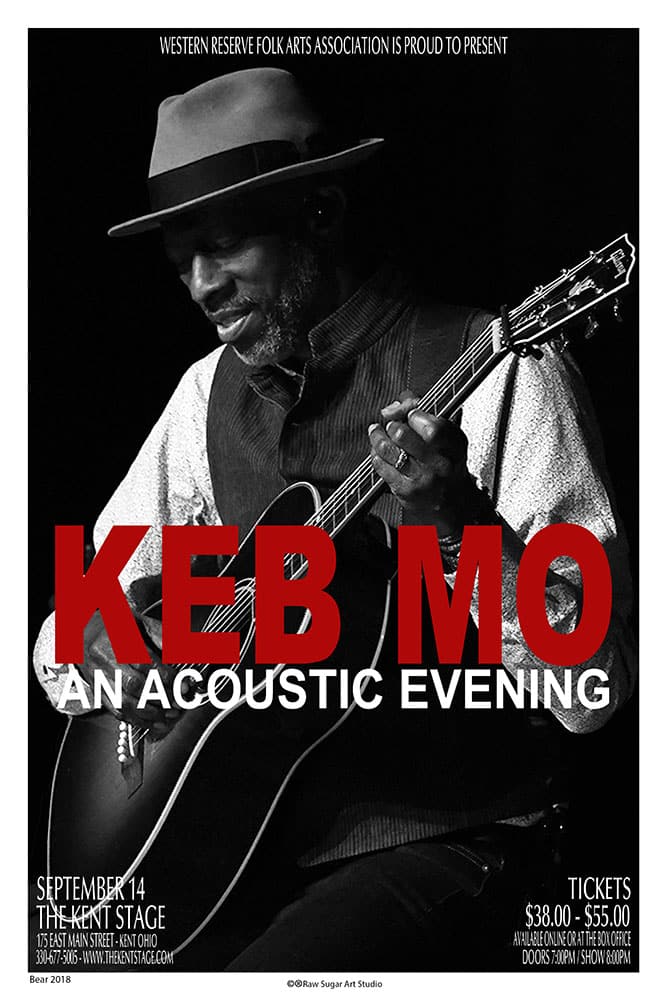 2018
A special acoustic evening with Keb'Mo' at the Kent Stage



poster courtesy of Raw Sugar Studio