Time to take a look back into this day in rock history: September 17
1967
He sang what?  The Doors are banned from ever appearing again on the Ed Sullivan show after Jim Morrison broke his promise with the show's producers that he wouldn't sing the words, 'Girl, we couldn't get much higher,' from 'Light My Fire.  He did anyway. The Doors also performed the single 'People Are Strange.'
1969
This got out of hand real quick. The rumor that Paul McCartney had died! Story was that McCartney killed in a car accident in Scotland on November 9th, 1966 and that a double had been taking his place. It started with a call to Detroit promoter and radio host Russ Gibb. Was it an urban legend that caught on, a cruel joke or just a genius marketing campaign to sell product?
2000
British TV music host Paula Yates was found dead in her bed from a suspected drug overdose. Yates hosted the UK music TV show "The Tube" during the 80s, married Boomtown Rats star Bob Geldolf and  was also the girlfriend of INXS singer Michael Hutchence.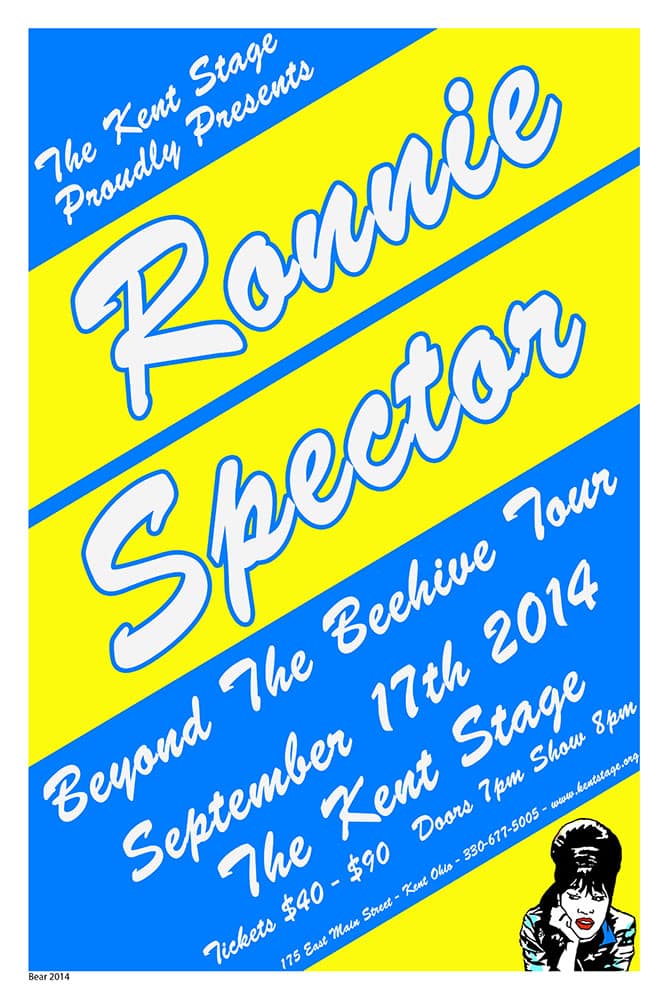 2014
One of the great voices of rock visits the Kent Stage.


Poster courtesy of Raw Sugar Studio
Spector also had a key role along with Cleveland International founder Steve Popovich in getting the E Street band additional recognition.